Kids for Kids VIDEO click here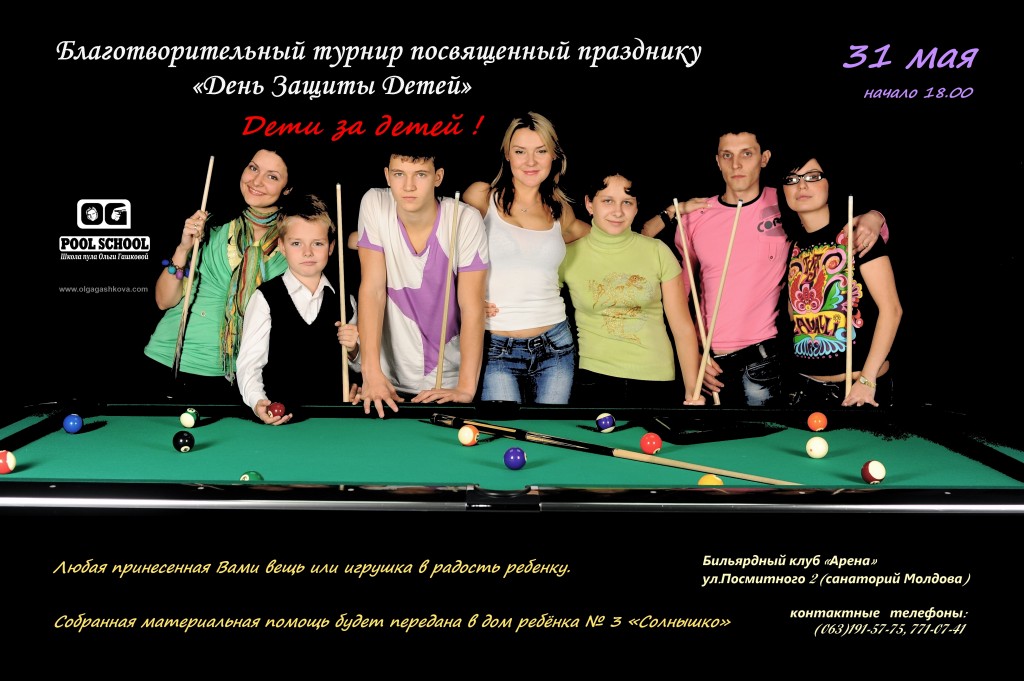 Charity pool tournament on holiday, "Children's Day"
KIDS FOR KIDS!
The tournament was attended by students of the "OGs pool school" in the city of Odessa, as well as all interested persons can participate in a charity event.
Anything you brought, it can be clothes or a toy, can be joy for child!
The collected material assistance will be given to the children's home № 3 "Sun".
The tournament is held with the assistance of a billiard club "Arena",Posmitnogo street 2 (resort of Moldova)
MAY 31, beginning at 18:00
Contacts:
(063) 191-57-75, 771-07-41
Deliver the joy of children!